Hi there.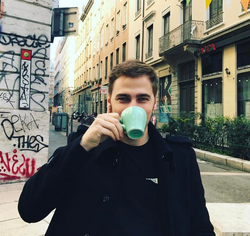 You can call me Dika, or Al, or Henry for that matter. I'm an avid contributor across fandom wikis, especially television wiki. Don't be surprised if you see me in some popular television series or even the underrated one. But... you mostly can find me in some popular comedy television series wiki (Brooklyn Nine-Nine, The Good Place, etc.).
As for 2019, i'm currently preoccupied by that thing called College whilist busy with my part-time job as well as reading books. And yes, i'm a big nerd-ish when its came to books, especially fantasy and young-adult.
A little list of wiki's i've been managing
Edit
Brooklyn Nine-Nine Wiki; Bureaucrat
Atypical Wiki; Bureaucrat
Big Time Rush Wiki; Bureaucrat
The Dark Tower Wiki; Bureaucrat
The Umbrella Academy Wiki; Bureaucrat (retired, for now)
Kingsman Wiki; Administrator
Lucifer Wiki; Administrator
Nancy Drew Wiki; Administrator
Bourne/Treadstone Wiki; Administrator
And many more...(well, mostly as a administrator or content moderator).
If you have anything, please, feel free to dropping some of those concern on my message wall.
"Do not, ever messing with the gallagher's"
"Need to do" List(mark after exam weeks over)
Screencaps for Season 1-8 of Shameless
Season 5-8 cast list.
Cast page update
Infobox format
Community content is available under
CC-BY-SA
unless otherwise noted.