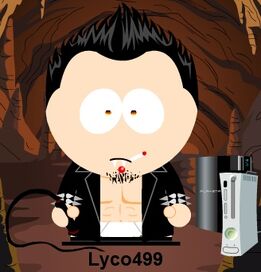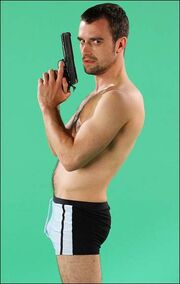 "The last mosquito that bit me had to book into the Betty Ford Clinic." - Patsy Stone
If you have any problems or need help in any way feel free to contact me through my talk page ;)
About me
I'm a 21 year old "gothic" male. I play alot of video games and watch alot of TV shows, but very rarely on TV lol. I have a very obsessive and addictive personality, so I don't do or like thinks a little bit, it's always BIG. I keep 4 Giant African Land Snails as pets, though they're only a few months old they're bigger than normal garden snails. I use so many Wikia's that going into detail gets rather repetitive so suffice to say, I love Shameless and have followed it from the very beginning, I miss Kev, Veronica and Fiona but I love having Kelly around properly and Micky is just pure 100% sex!! I'm damn upset that he left :( I'm a real Horror/Sci-Fi nerd at heart. My favorite TV shows, other than Shameless include:
Favorite Movies
Favorite Games
Community content is available under
CC-BY-SA
unless otherwise noted.